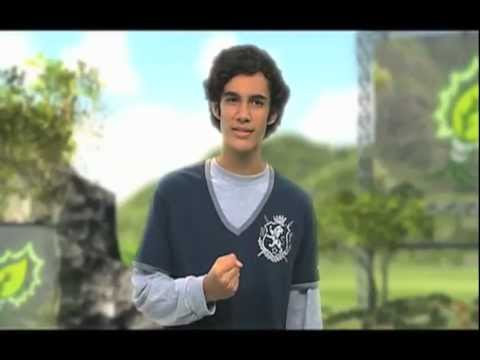 Click to watch "Did You Know" video

Recycling and Waste Management News
WasteLine
Local and National News
Environmental Awards and Recognition
Environmental Awards and Recognition
2016 H-POWER receives SWANA Waste-to-Energy Gold Excellence Award
News Release
2016 Excellence Award Entry

2016 Honolulu wins the U.S. Conference of Mayors' City Livability Award for waste-to-energy recovery at H-POWER
Click to watch the award video
2014 H-POWER receives SWANA Waste-to-Energy Gold Excellence Award
Click to view 2014 Excellence Award Entry
2013 H-POWER receives SWANA Waste-to-Energy Silver Excellence Award
Click to view 2013 Excellence Award Entry
2012 Recycling Coordinator wins Rosie Award -- Waste & Recycling News
2012 Honolulu was recognized as a finalist for the "Green City Award" by Waste & Recycling News
2012 H-POWER receives the Facility Recognition Award by the American Society of Mechanical Engineers.
2011 Mayors' Laulima Award -- Keep the Hawaiian Islands Beautiful (KHIB). In recognition of the environmental leadership of City & County of Honolulu Recycling Coordinator Suzanne Jones and the City's recycling initiatives in keeping the Hawaiian islands beautiful.
2010 The Green Channel "Opalavision" education display -- PRSA Koa Hammer Award
2010 The Green Channel "Opalavision" educational display -- IABC Ilima Award of Excellence.
2007 "Tour de Trash" was recognized by the U.S. Conference of Mayors City Livability Award for Outstanding Achievement
2007 "Put Opala in its Place" educational brochure -- PRSA Koa Anvil Award
2005 "Don't Dump on Hawaii" campaign -- IABC Ilima Award of Excellence (the highest possible) Judges for the esteemed competition noted the appropriate and compelling use of cultural images to anchor the campaign, and complemented the strategic alliances and grassroots components.
2005 "Blue Cart" TV public service announcement -- IABC Ilima Award of Merit.
2004 Mililani Curbside Recycling Pilot communications received a series of awards.
--The PRSA Hawai'i Chapter selected the campaign for its highest marketing communications honor: Koa Anvil Award. PRSA awarded the program a perfect score, and nominated the work for its "Best of Show."
--A HAF Pele Award for the Mililani pilot education brochure containing curbside recycling instructions for residents. The same piece was a finalist for the NOVA award, presented as part of the Pele Awards.
--IABC Ilima Award of Merit for the communication program conducted for the Mililani pilot project.
The Mililani Pilot brochure was noted by national expert R.W. Beck, evaluator of the program, as superior to communication tools in other states. Further, the Mililani Pilot campaign was used as a case study for marketing courses at Hawaii Pacific University.
2003 Kapolei Outstanding Achievement Award (KOA) for the Environment
H-POWER Waste-to-Energy; Covanta Energy
2003 EPA Environmental Heroes
for successful passage of the container deposit law (bottle bill) for Hawaii
Suzanne Jones, City Recycling Coordinator
Gretchen Ammerman, State Recycling Coordinator
State Representative Mina Morita D-14th (Kapaa-Hanalei)
Jeff Mikulina, Sierra Club Hawaii
*Hawaii Advertising Federation (HAF); Public Relations Society of America (PRSA); International Association of Business Communicators (IABC)