Recycled Art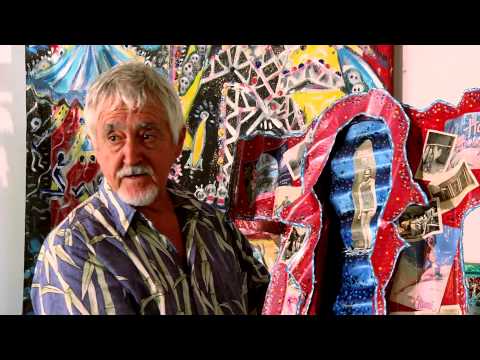 Click to watch a Recycled Art Vignette.
The photos in the galleries below were drawn from the City's award-winning Art of Recycling calendars from 1996 through 1999. Selected works of art from the City's annual recycled art show were photographed in pristine outdoor settings around Oahu. What better way to show the value of recycling than through the creative magic of local artists who transform stuff we throw away into beautiful and intriguing works of art.
Goodson+Yu Design carefully selected the locations to shoot each piece. Many hours of planning went into the coordination for each photo - the weather, light, accessibility to sites and transporting of often large or fragile art added to the complexity of the project. Carole Goodson says it was a labor of love. "We got to see so many different and splendid locations, from ocean to mountains, all over the island. It is an adventure each time we set out to shoot a piece of art."
Shuzo Uemoto looked forward to photographing this project each year. He particularly enjoyed matching the site and the art piece to dramatize its beauty, texture and light. He says, "It's especially rewarding to work on a project that delivers such important information about recycling in such a beautiful way."
Through the artist's imagination, the mastery of the photographer and the talents of the designer we seem to be able to see things more clearly. A picture is worth a thousand words. One look and we're reminded that we live in one of the most beautiful places in the world, and that we all have some responsibility to help keep Hawaii a paradise. Recycle. . .it's easy.
Graphic design by Goodson+Yu Design. Photography by Shuzo Uemoto. Carole Goodson and Roger Yu have been creating award-winning design in Hawaii since 1978. Shuzo Uemoto, Honolulu Academy of Arts photographer, has been an honored member of Hawaii's photographic community for over twenty years.
Click on photo for a larger view
1996 Recycled Art Calendar
Click here to view gallery
1997 Recycled Art Calendar
Click here to view gallery
1998 Recycled Art Calendar
Click here to view gallery
1999 Recycled Art Calendar Click here to view gallery
Your use of photos in this gallery is restricted to not-for-profit, personal and educational purposes.
CREDIT: Reprinted courtesy of Shuzo Uemoto, Copyright 1999, Shuzo Uemoto. All rights reserved.