Bulky Item Pickup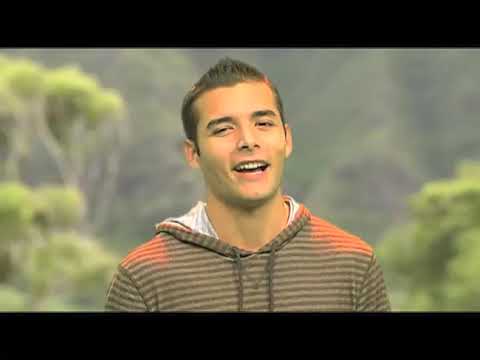 Click to watch "Bulky Items -- What's the Big Deal?" video
Consider Reuse options before disposal Click to view a listing of organizations that accept donations.
Islandwide collection schedules
Sector Descriptions/Maps
Rules/Guidelines
Bulky Collection Enforcement
Disposal Ordinance
What types of items are collected?
What if I canít wait for my scheduled collection?

All areas outside of metro Honolulu are on a no-call, regular monthly collection schedule for bulky item pickup.
Monthly pickup in these areas is conducted over a 3-4 day period. All items must be placed at the curb by 6:00 am on the first day only. Bulky items must not be placed at the curb any earlier than the day before your collection day. If you have questions regarding acceptable items for pick-up or pick-up schedules, please call the collection yard servicing your area.
The benefits of regular bulky item pickup are huge for our communities. Oahu's streets and sidewalks can be clutter-free and safe, and we believe this will significantly reduce illegal dumping. But only if you do your part as well Ė everyone must responsibly adhere to the schedule and place items at the curb only on designated days.
Thereís no excuse to dump on Hawaii.
Collection services are readily available. Our refuse and recyclables are collected curbside weekly, bulky items monthly and drop-off centers are available around the island. Please take the time to know the schedules and dispose of items properly.
It is illegal to place items at the curb on any days other than the specified collection day or in area(s) other than that fronting your property. Property owners are subject to fines up to $250 per offense, individuals are subject to fines up to $2,500 per offense. Your cooperation will avoid penalties and help keep the neighborhood safe and clean.
If you witness someone illegaly dumping items on your property, call 911 immediately and file a police report. This is our home, our island, our responsibility to care for its health and beauty.
The City provides for free collection of bulky items, such as furniture, appliances, and mattresses. Most appliances are recycled. If your items are still in good, useable condition, contact organizations such as Goodwill and Salvation Army first.
Your bulky items are collected in two different types of trucks. Large metal appliances are collected separately and taken to a metal recycling company. Those containing freon, such as refrigerators, are first taken to Refrigerant Recycling to remove and recycle the freon. Other items, such as televisions, mattresses, and furniture, are collected in a rear loading packer truck and taken to H-POWER for disposal. So, if those are still usable, don't put them out for bulky item pickup, call one of the reuse organizations listed here.
Rules for bulky item pickup
To help the City provide efficient service and to keep your neighborhood safe and attractive, you must follow these rules:
Put items out for collection no earlier than the evening before your scheduled pickup day or period. Bulky items sitting at the curbside for long periods are unattractive in your neighborhood, can be unsafe (especially for children) and can attract illegal dumping at that site.

Remove or secure doors for refrigerators or place the doors against the ground or a wall to prevent them from opening.

Do not block sidewalks, driveways or roadways.
Click here for more information on bulky item collection enforcement.
Click here for information on the related City ordinance.
What types of items are collected
Whose bulky items will be collected?
All households except those in dwellings owned by the State or Federal governments.
What will be collected as bulky items?
Furniture, mattresses, bed frames and box springs, rolled up and fastened carpeting, appliances, minor home repairs/remodeling materials not to exceed one cubic yard. Tree branches or stumps larger than 9 inches in diameter; must be cut to lengths less than 3 feet.
What will not be collected as bulky items?
Major construction and renovation materials such as tile, drywall and demolition debris. Dirt, rock and concrete (take to City Landfill). Commercial grade and/or sized items (office copiers, hospital-type beds, commercial appliances). Large automobile parts. Any refuse or recycling suitable for regular collection.
What if I canít wait for my scheduled collection period?
If the schedule is not convenient for you, you are welcome to drop off your bulky items at any of the Cityís Convenience Centers. There are nine locations; most are open seven days a week.
What if I miss the collection crew?
Your bulky items must be stored on your property until the next monthís scheduled collection.