Household Hazardous Waste
Some of the products you use at home are potentially hazardous. Safe handling and proper disposal of these materials will protect you, your family and our environment.

Drop-off by appointment only: Call 768-3201 to register.
Next event: Saturday, March 14th.
Registration deadline: Friday, January 6th.
Commercial businesses and industrial operations: See the State Department of Health List of Hazardous Waste Haulers
Hazardous Products and Guidelines

Dispose on your own -- in the trash or down the drain. Many types of products can be conveniently and safely disposed of in the City's existing refuse and sewage systems. The City's H-POWER waste-to-energy facility and wastewater treatment plants can effectively and safely manage small quantities of specified materials. For example, most types of household cleaners can be safely flushed down the drain with plenty of water. Items such as paint and used oil can be safely disposed of with our rubbish, once they have been dried out or absorbed with materials such as rags, newspaper or sawdust.
The disposal guidelines in this section apply only to small quantities disposed of by residential households. Households with large quantities of any type of hazardous waste must call the City's Refuse Division for disposal instructions. Commercial businesses and industrial operations must comply with City, State and federal regulations for disposing of their hazardous waste.
Read product labels carefully for handling and use instructions.
Keep all hazardous materials out of children's reach.
Keep all hazardous materials in their original containers and labeled for proper identification.
Keep all hazardous materials out of the storm drain system.
The water in storm drains flows directly to streams or to the ocean. Hazardous materials could seriously contaminate our environment.
Carefully follow the disposal guidelines in this section.
Only pour chemicals down the drain or put materials in the trash that are so designated. Improper disposal could injure workers, damage processing equipment, or harm the environment.
If you are unsure about how to dispose of a material, or the material is not listed, call the Household Hazardous Waste Line at 768-3201.
Special Handling
Materials which present serious health and safety hazards, including pesticides and highly flammable substances like gasoline and kerosene, require special handling. Drop-off days are coordinated every two months. Before you call to schedule a drop-off, please take an inventory of the materials you wish to dispose of (including type and quantity of material).*Next drop-off date: March 14th, 2020.*
The next day is set for Saturday, March 14th. Call 768-3201 no later than one week prior to the event to schedule an appointment.

Schedule an appointment if you have these:
Acetone
Arsenic
Boric Acid
Chlordane
Compact Fluorescent Lights (CFLs)-large quantities
DDT
Dieldrin
Fertilizers (liquid)
Fluorescent Tubes-large quantities
Formaldehyde
Gasoline
Herbicides
Hydrochloric Acid
Insecticides
Kerosene
Lead


Lighter Fluid
Malathion
Mercury
Muriatic Acid
Paint Stripper
Paint Thinner
Paraquat
Pentachlorophenol
Paris Green
Photographic Chemicals
Rust Remover
Solvents
Swimming Pool Chemicals
Turpentine
Varathane
Wood Preservatives (may contain arsenic, creosote, pentachlorophenol)
*For child safety, tape containers and double-bag before tossing*
Flush Down Drain
Flush down the drain with plenty of water; rinse and throw empty container away in trash container.
Aluminum Cleaners, Ammonia Cleaners, Bathroom Cleaners, Disinfectants, Drain Cleaners, Home Perm Solutions, Toilet Bowl Cleaners, Tub & TIle Cleaners, Window Cleaners
Trash Can
Close container securely to prevent spillage, then throw away. Wrap light bulbs in newspaper before disposal. Encase medical SHARPS in a rigid screw-top plastic container before disposal.
Auto Repair Products, Batteries-Household, Compact Fluorescent Lights(Small Quantities), Fertilizers(Granular), Fiberglass, Fluorescent Tubes(Small Quantities), Medical(Sharps), Metal Polish with Solvent, Oven Cleaner, Shoe Polish, Smoke Detector(Small amounts of Radioactive material),
Absorb and Trash
Oil change boxes, sold in local retail stores, not only make changing your motor oil easier, they can also be disposed of on your own. The absorbant material in the box can work well for the items with "absorb and trash" instructions.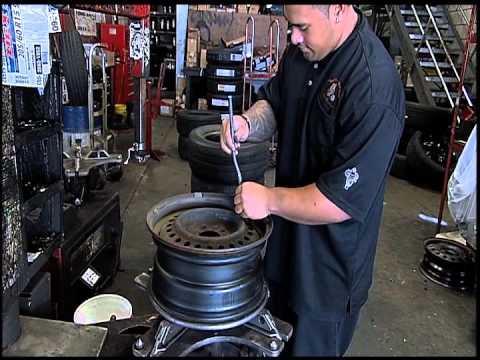 Click to watch "Car Care Recycling" video
Pour liquid into a plastic bag with absorbent material, such as shredded newspaper, old rags or sawdust. Once liquid is absorbed, seal the bag, then throw away in trash can. An oil change box provides the same results. Paints can be hardened in the can, then thrown away.
Antifreeze, Brake Fluid, Diesel Fuel, Floor Care Products, Furniture Polish, Lubricants(for Motors, Tools, Etc.), Medicine Liquids(also see take back programs or drop off boxes), Medicine Pills(also see take back programs or drop off boxes), Oil Products(Motor, Cooking, Etc.), Paint(See Also Sprays), Primer, transmission Fluid, Varnish, Water Sealer(Like Paint), Wood Stain/Finish(Like Paint)
Drop off: Take to a Drop-off Convenience Center. Propane tanks may be empty, or fully/partially full. Or you can take tanks (empty or containing gas) to Air Gas, Matheson or Refrigerant Recycling (fees may apply). AirGas: 842-2142. Matheson 842-4125 (Sand Island) or 842-4125 (Kapolei). Refrigerant Recycling: 682-1555.
Sprays: Place absorbent material in a plastic bag, spray until can is empty, being careful not to inhale the fumes; leave can in bag, then tie and throw bag away in trash container.
Batteries
There is no reason to leave batteries on the roadside or let them pile up in your carport. Retailers are required to take your old battery when you purchase a new one and recycle it. Many retailers will take them without a sale. Or you can drop-off old batteries at City Drop-off Convenience Centers.
Auto batteries: Retailers are required by law to accept your old battery when you purchase a new replacement. For excess auto batteries, call a battery recycler or ask retailers if they'll accept additional batteries.
Drop off rechargeable (non-lead acid) batteries from cell phones, laptop computers, and power tools in collection boxes at Best Buy (www.bestbuy.com) or Batteries + Bulbs (Pearl City). Home Depot accepts rechargeable batteries from power tools. Also recycle batteries at Aloha Aina and Going Green Events. Click the following links for information on battery and e-waste recycling.
Medication
Take back programs:While some medicines can be disposed of safely on your own, events for disposal of unused medication are periodically. National Drug Take-Back Day: Saturday, October 26, 2019. For more information on proper disposal year-round visit www.dea.gov or call 541-1930. Or visit ag.hawaii.gov or call 837-8470.
Medication Drop Box Programs: Year round drop-off for excess or unused medication. See the links below for details and accepted types.
The Hawaii Opioid Initiative drop box is located at the State Narcotics Enforcement Division - 3375 Koapaka Street, #D-100, Honolulu. Visit the State Department of Health website or the Hawaii Opioid Initiative website for more and up-to-date drop box locations.
Longs Drugs has 9 Oahu locations with a medication drop boxes. These disposal bins accept prescription medication, over-the-counter medication and liquid medication bottles. Click here for more details and see below for locations.
| | |
| --- | --- |
| Hauula 54-316 Kamehameha Hwy. | Pearl City 850 Kamehameha Hwy. Suite 107 |
| Honolulu 2470 South King St. | Waianae 86-120 Farrington Hwy. |
| Honolulu 1620 North School St. | Waipahu 94-060 Farrington Hwy. |
| Kaneohe 46-047 Kamehameha Hwy. Suite C | Wahiawa 925 California Ave. |
| Kapolei 590 Farrington Hwy. Unit 300 | |